Since 1972
Freska Psaria (fresh fish).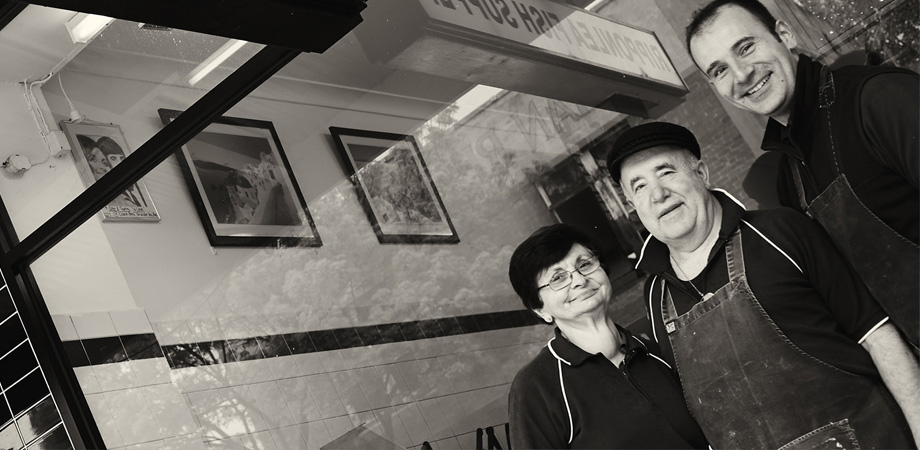 Welcome to our fresh fish & seafood family business. Our family business of third generation fishmongers, has over 45 years experience here in Australia, originating from a tiny island in the Cyclades, Aegean Sea, Greece.
In 1938 my grandfather, made a living through fishing and keeping some of the catch for his wife and seven children on the beautiful island of Syros.
On the 3rd of July 1972, John and his wife Sophia opened Ripponlea Fish Supply (RFS). This business would become famous for mincing fish, and also for many fish handling techniques implemented in other fish shop outlets throughout Australia today. The idea of 'Grilled Fish' began with us many years ago.
Our business has food safety accreditation and is always looking to improve food safety handling through our quality control measures.
Stepping into today's fast paced world, 2013/2014 brings new and exciting challenges for us including: Technology, changing Regulations, supply and demands and sustainability for our stocks for future generations.
We look forward to hearing from you soon and we thank you for shopping with us at Ripponlea Fish Supply.
"We believe that we can provide an outstanding fish and seafood experience for our customers. We will strive to maintain and improve our excellence in customer service and in providing the most exceptionally fresh seafood available for our customers."
---
---
The Original Fishmonger, Dimitrios
John and Sophia in their early days
The Family today
---
---